The competition in the multifamily market is fierce. Individuals shopping for apartment homes have access to more options than ever before at the click of a button—and if your property doesn't offer a truly unique experience, it's difficult to stand out from the crowd. New technology trends are on the horizon for multifamily, and property management companies are already taking advantage of them to better engage prospective renters.
Here are 4 new multifamily technology trends to keep in mind when trying to engage multifamily renters:
1. Drone Technology
When a new resident moves in, they don't just become a part of your apartment community- they also join a new neighborhood. Recent developments in drone technology allow prospects to see a panorama view of the area surrounding your apartment, even allowing them to hover over points of interest. Nearby walking and biking trails, public transit stops, local schools, and cool restaurants or coffee shops all add to their vision of what life is like in the neighborhood and increase the likelihood of them signing a lease.
2. Virtual Reality
Virtual reality is one of the most highly publicized multifamily technology trends, and the Oculus Rift offers a truly unique experience for multifamily prospects. Once a visitor to your property puts on the virtual reality headset, they are immersed in a digital recreation of the apartment. The user can walk around, look up and down and interact as they would in person, and the scene changes accordingly. Facebook bought the Oculus Rift in 2014 for 2 million dollars, and the headsets are now available commercially. Since the Oculus was recently made available at Best Buy, customers have been coming out in droves and paying top dollar to take home their own headset.
TechCrunch   Oculus Rift demos are coming to select Best Buys May 7th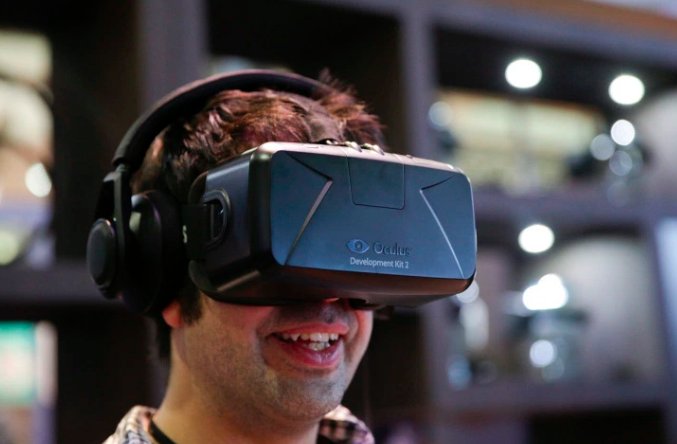 3. Virtual Tours
Whether a prospect lives across town or across the country, they no longer have to come into your leasing office to capture the full experience your property has to offer. Virtual tours allow property management companies to showcase an entire community, from the outside building to the floor level and each individual room of the unit. The prospect can shop for the apartment while kicking back on the couch or commuting to work, since everything can be easily accessed from the property's website. This is a must-have for your business, as it will save staff time and help convert online prospects into residents more quickly.
4. Augmented Reality
While virtual reality creates a new world for a user to explore, augmented reality enhances what they see in real-time. Prospective residents can put a personal touch on the property by digitally layering their own furniture into a room—while they're standing in the apartment. This allows them to visually see what their new home would look like so they fall in love with the property right away. Check out the below video to see how IKEA uses augmented reality to engage customers.
The latest multifamily technology can help you can showcase and rent your properties quickly and easily. How will you use these trends to reach more prospective renters?