Houston, Texas (June 11, 2018) –  Friedman Real Estate, one of the nation's leading providers of commercial real estate services, is expanding into Texas, and is pleased to announce the opening of its new Houston office, located at 333 Cypress Run.  With the opening of this office, Friedman now has seven regional office locations from which it services a commercial portfolio spread across 29 states.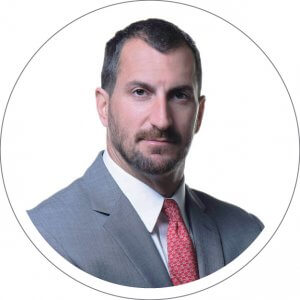 Mark Zeidman, Vice President – Brokerage Services, will oversee Friedman's Houston office.  Prior to joining Friedman, Mark served as Director of Acquisitions and Chief Lending Officer for PrivCap Companies, a commercial real estate investment firm, helping the firm grow to own and operate over 5 million square feet of commercial properties as well as an extensive loan portfolio across the U.S..  Prior to working at PrivCap, Mark brokered over half-a-million square feet of office/retail space and more than 1,000 assisted living units.
"We are excited about our expansion into the Texas markets," said David Friedman, President and CEO. "Our new regional office will allow us to expand our fully integrated platform into yet another region of the country and to significantly increase the size of our real estate portfolio."
 ABOUT FRIEDMAN REAL ESTATE
As one of the largest privately-held full-service commercial real estate organizations in the nation, Friedman Real Estate provides clients with a single point of contact for the full range of Advisory, Property Management, Brokerage and Construction services that it offers.
Friedman manages more than 140 commercial properties encompassing more than 16M SF and more than 10,000 apartment homes throughout the United States. Friedman's brokerage team has over 800 current listings with $10 billion in closed transactions. As owners and managers of commercial property for 30 years, Friedman understands what it takes to achieve results that maximize their clients' objectives.
For more information, please visit: www.friedmanrealestate.com.
For additional press: